Jun 14, 2020 • 16M
New World Same Humans #21 – Audio Edition
New World Same Humans is a weekly newsletter on trends, technology and our shared future by David Mattin. Born in 2020, the NWSH community has grown to include 22,000+ technologists, marketers, designers, founders, policy-makers and more. Subscribe to this podcast version of the newsletter, and you'll receive a weekly dose of news and super-fast analysis that unpacks the trends, forces, people and ideas that will shape the decades ahead. Want to cut through the metaverse hype? Understand the latest research on climate? This is the place for you! In addition, you'll get occasional longform essays and deep dives. And interview episodes, featuring key figures helping to shape our shared future, is coming. Join us! And go to newworldsamehumans.com to sign up for the full New World Same Humans experience, including membership of our Slack community.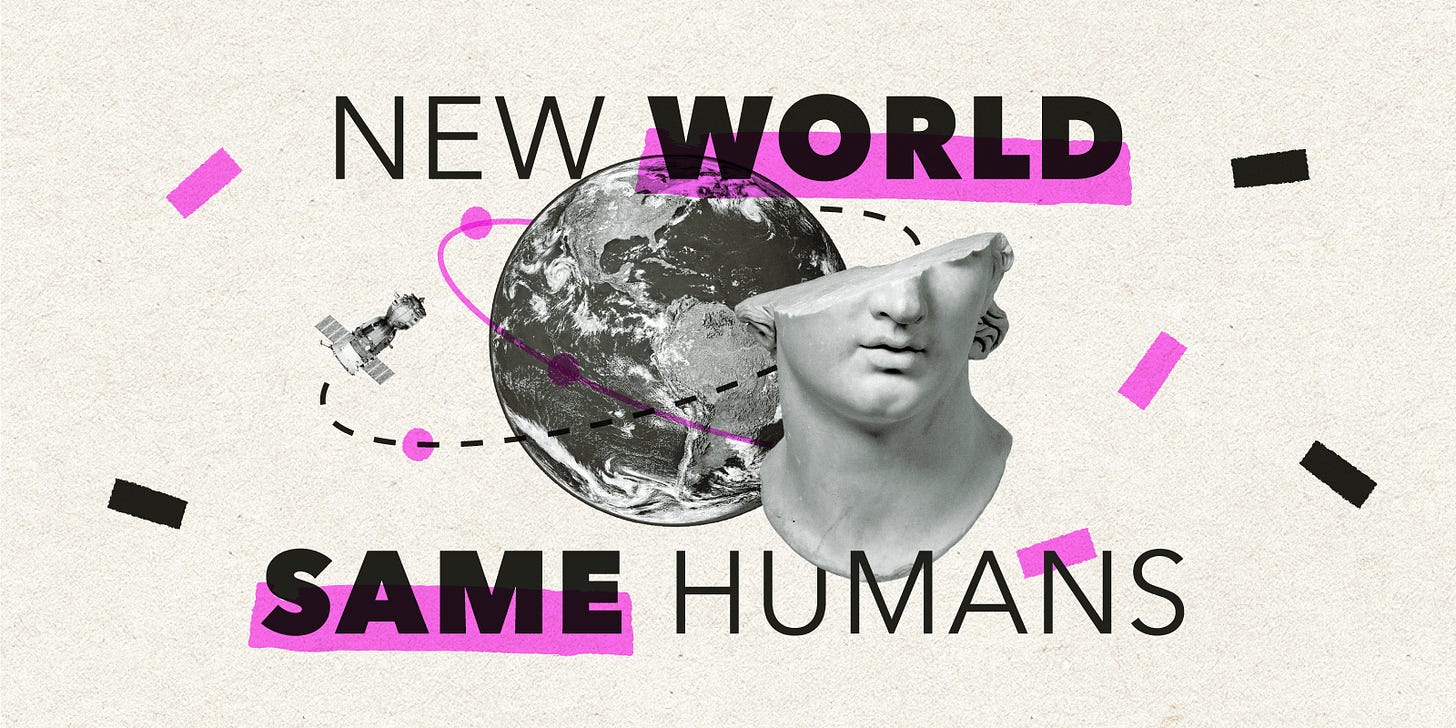 Welcome to the podcast version of New World Same Humans, a weekly newsletter on trends, technology, and society by David Mattin.
If you're listening to this and you haven't yet subscribed, then join 8,000+ curious souls on a journey to understand to build a better shared future:
---
This is the second audio edition of the New World Same Humans newsletter.
A number of you have asked for the Sunday instalments as a podcast, and I'll be recording an audio version of every Sunday newsletter from now on. Let me know what you think!
This week, I want to share a powerful tool that can help you see, and plan for, the possible futures that lie ahead of you. It's called the Four Futures framework, and it's the creation of Professor James Dator, one the fathers of future studies in the US.
If you prefer to read this week's instalment, go here for the the text version of New World Same Humans #21.
Links in this week's instalment
The Four Futures essay:
1. The homepage of Professor James Dator of the University of Hawaii.
2. James Dator's essay on the Four Futures framework.
Space Force is go:
1. The future of cities. New World Same Humans #12. A new poll by Ipsos MORI finds 44% of Britons expect cities to become less attractive places to live.
2. A Harvard Business Review paper on personality attributes that lead to career success.
3. People are starting businesses inside New Horizons: Animal Crossing. NWSH #15 was about the rise of video games as domains of meaningful experience.
4. Netflix is fighting the US government for ownership of the name 'Space Force'.
Let's build this thing!
I started this newsletter back in January, and sent the first instalment to a list of around 100 friends and colleagues. Now, over 8,000 curious people receive New World Same Humans in their inbox every Sunday 🙏🙏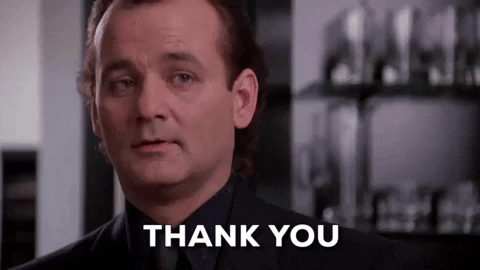 So far, it's been a one-to-many situation. But that is all about to change. More than anything, NWSH should be a community that supercharges you via new ideas, tools, and personal connections. To that end, we're about to open a Slack group where we can all talk, share and connect. Watch out for an invite in your inbox soon.
The bigger and more active that community becomes, the better for all of us.
So here's how you can help. If you found the Four Futures exercise useful, forward this email to one another person – a family member, friend or colleague – who'd also enjoy it. Or share NWSH across a social network, with a comment on why it's valuable to you:
This community belongs to all of us. Let's make it count!
Thanks for listening, and see you next week,
David.